Add Character - Iron Man Challenge
In order to add your character you must meet three criteria:
Your character must be Level 10 or higher.
You enable your 'Display Only Character Achievements to Others'.
You must not have already broken the rules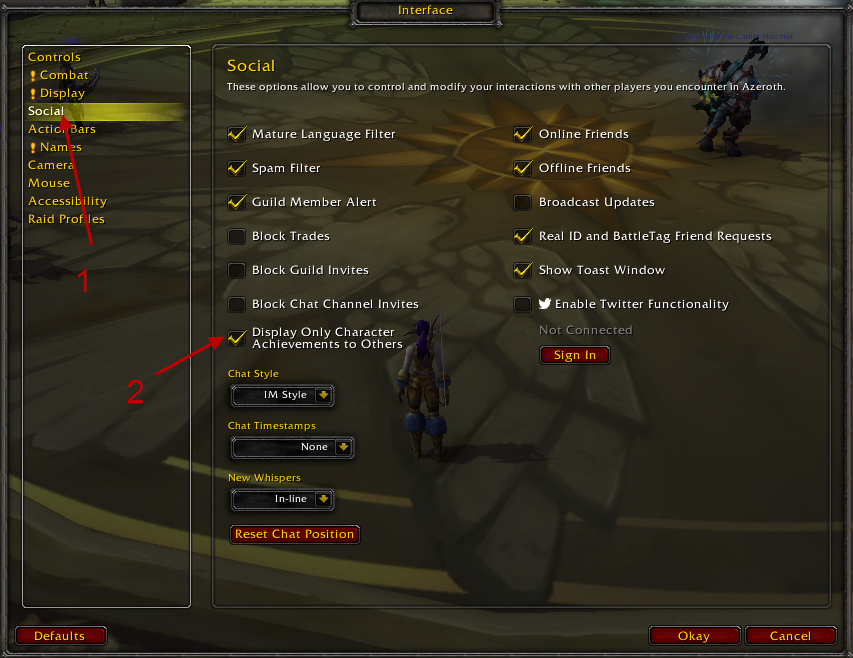 © 2017 James Young @ WoW Challenges. Not affiliated with Blizzard.
Iron Man concept by Ironbraids & wowironman.com site by David Cassagrande.