Congratulations to Bikiniblue for reaching max level and making her the 28th Dragonflight Iron Man Challenge champion. Bikiniblue's journey was 25 days, 19 hrs, 36 min, 16 sec.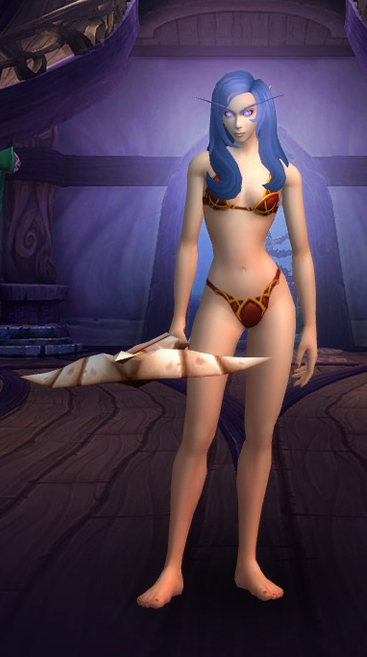 Mosotti said, "The challenge was much easier than my Iron Man on Legion, which took 7 days and 4 hours, and I had to go through all the expansions and barely made it after 14 attempts. This time, it took 1 day and 19 hours, it was the third attempt, and the first two I've died because of Blizzard bugs, first at Level 7 (Mana Stalker in Eversong Woods does a Moonfire spell which ticks like 100 at Level 7), and then the second one at Level 63 with the invisible damage in the Whelp Day Care zone. I think, considering the time spent, overall it was probably ten times easier than Legion. I leveled 25-60 in TBC, because I think those are the most easy and predictable zones, with relative low density mobs and no nasty surprises."
Mosotti mentions, "I had no idea what's going on in this expansion (I still have no idea). This is my first Level 70, so I got a nice surprise when I logged once, and that stupid dragon just passed me and I got just a little taste of the flames. Also, there's a dragon race in Ohn'ahran Plains called Ravine River Run. Near the finish line, there's a stupid elite frog. If you come in hot, like a champ, it will aggro the stupid frog, and the stupid frog will slam on you and you'll die. This happened to my scout at Level 69. I had about five really close calls, the last one at Level 69, with like four bars to 70. I was dismounted over some lava zone, and I pressed the glider in the last moment and landed just near the lava and close to some elites. That was probably the pinnacle of this expansion for me."
Congratulations once again to Mosotti on Bikiniblue becoming our 28th Dragonflight Iron Man champion, and best of luck with your future challenge adventures.