Congratulations to Jonnfoxx on becoming our 7th Dragonflight Iron Man Challenge Champion! Jonnfoxx's Iron Man journey took 9 days, 1 hr, 22 min, 23 sec.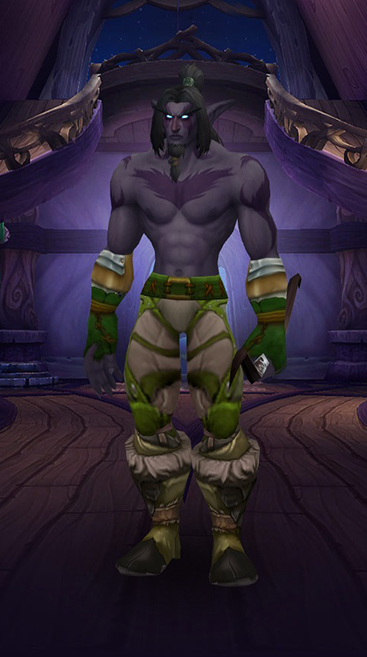 Is Jonnfoxx your first max level challenger? "Yes! I'm working on a Warrior, and another Hunter (Cônan and Jonfox). My other Jonfoxx died at lvl 65."
Why did you choose this challenge to play? "Was getting bored with how easy it is to level a toon. Needed to be reminded of the good ole days but without dying."
What race/class/spec did you choose to go with, and were there any specific reasons for that choice? Jonnfoxx says, "Night Elf/Hunter/Marksman. Basically the Night Elf race are my favorite and I tried to go solo the first time and died easily, so I figured I'd try a companion."
What path did you take to level, and were there specific reasons for those choices? "I have a set path that has been played through several times, and that is Night Elf starting zone, Elwynn Forest, Westfall, Redridge, Duskwood, Tiragarde and Drustvar, which will get me to Dragon Isles. I use that path because I know the areas and mobs quite well (kinda know what to expect when fighting and lol running)!"
Jonnfoxx was asked if he had any close calls while leveling this character. "LOL! Several! I play on the aggressive side!"
Do you have any advice you would give to someone else thinking of trying out the Ironman Challenge? Jonnfoxx says, "Take your time (it's not a race), and enjoy the content."
Are you working on any other challengers, or do you plan on taking a break for a while? "Doing another Hunter (Role Playing reasons), and also doing a Warrior through Greenman."
Congratulations on Jonnfoxx becoming our 7th Dragonflight Iron Man Champion, and best of luck with your other challenge adventures!