Congratulations to Neverluckyqt for reaching max level, making her our 14th Dragonflight Iron Man Challenge Champion. Neverluckyqt's Iron Man journey took 17 days, 11 hrs, 44 min, 10 sec, with a /played of 1 day, 9 hrs, 45 mins.
This is Lirael's first max level Challenge Champion.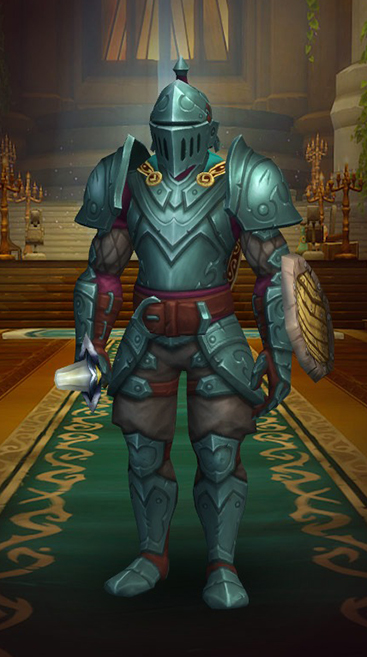 When asked why did you choose this challenge to play? Lirael says, "I was aware of this challenge for many years and wanted to try it, but as I don't have much free time to play as I used to. I was sticking with doing mostly M+ since BFA. 10.0 got a bit stale, and everyone was waiting for 10.1 and new season, I decided after watching hardcore classic runs to try the Ironman on DF. After checking out the website and what people are/were playing for Ironman and it feeling to be a really safe (kinda slow tho) choice I picked protection paladin. The current state of it is great, lots of utility and healing."

When asked about Neverluckyqt's leveling journey, Lirael says, "I've read the leveling guide on your website for general directions, but my idea was to stick to old world quests, doing all starting zones, and just slowly working up towards 60. If you are careful here and take your time, you should be fine. My primary concern was 60-70, as I was scared I wouldn't be able to kill a single mob, so I made my other paladin char which is level 60 to try out in grey/white gear starting DF quests. It went okay so I was feeling confident. Ofc, throughout 60-70 I skipped a lot of quests that just weren't made for this level of gear."
Did you have any close calls while leveling this character? Lirael mentions, "If I recall correctly there were two, first one was around level 33 when I started Wetlands quests and wanted to pull two mobs, but didn't see a rare also. Managed to run away and came back to get them later. Second one was in DF around 63, when I pulled a lot more mobs by accident, but managed to kill them, although I dropped to 25-30% hp."
Do you have any advice you would give to someone else thinking of trying out Iron Man challenge? Lirael says, "Just to take it slow, don't rush and think ahead regarding quests you gonna do."
Congratulations once again to Lirael on Neverluckyqt becoming our 14th Dragonflight Iron Man Champion, and best of luck with your future Challenge adventures.