Congratulations to Peacenik on becoming our 9th Dragonflight Pacifist Challenge Champion! Peacenik's Pacifist journey took 1209 days, 10 hrs, 38 min, 26 sec, with a /played time of 7days, 3hrs,  55 min.
This is Tiber's second max level champion for Dragonflight.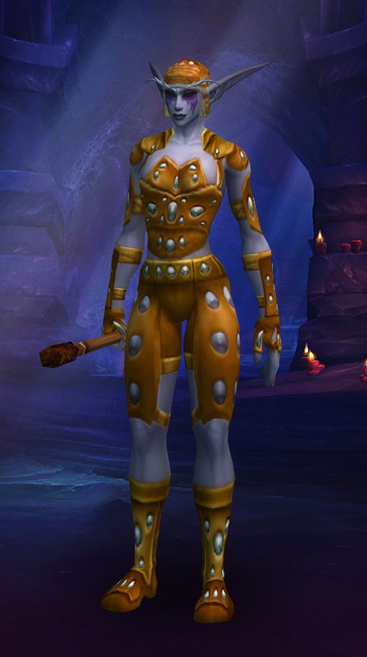 Why did you choose this challenge to play? Tiber says, "I chose this challenge because I've gotten to where I like to have at least one Pacifist character active that I can run dailies and holiday events on."
What class/spec did you choose to go with, and were there any specific reasons for that choice? "Peacenik is a Night Elf Rogue.  I chose that race/class combo because at the time I started Peacenik, I still hadn't gotten a challenge character to max level, and I wanted every possible chance of success."
Tiber mentions, "Ah … so… a funny thing happened to Peacenik, on the way to Level 120.  Peacenik was my main Pacifist Challenger as the Battle for Azeroth expansion ended.  When Shadowlands began, there was a lot of turmoil going on, both in the game, and with the WoW Challenges website. Not wanting to risk Peacenik in those conditions, I started a couple new Pacifists, and as they reached Level 60, Peacenik was somewhat forgotten.  I only resumed playing Peacenik near the end of Shadowlands, and continued until now."
Tiber mentioned he had no close calls on Peacenik, however, possibly a couple expansions ago.
Tiber has the following advice for others trying out the Pacifist Challenge: "My advice for new Challenge players would be not to make things harder for yourself than you have to.  When I first began playing Iron Man Challengers, I knew no one had leveled a max level Shaman at that time.  So, I kept starting (and losing) Shaman Iron Men.  I would have been better off taking the advice of experienced challengers, and given myself a better chance, by leveling a Night Elf Hunter instead."
Congratulations once again Tiber on Peacenik becoming our 9th Pacifist Challenge Champion of Dragonflight, and best of luck with your Challenge adventures.