Congratulations to Xayabingra for reaching max level and making her the 2nd Dragonflight Blood Thirsty Challenge champion. This is Xaya's first Dragonflight Blood Thirsty Challenge Champion. He also has seven Iron Man, one Working Man, one Green Man and two Pacifists. Xayabingra's journey was 482 days, 13 hrs, 44 min, 45 sec, with a /played of 1 day, 21 hours for Level 60 – 70.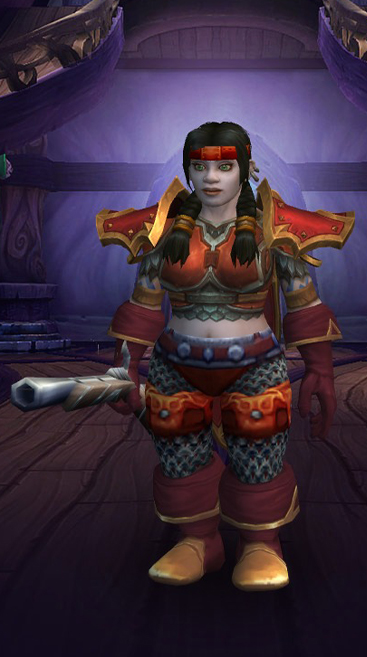 Xaya said, "I like to have at least one champion of every challenge. I picked Beastmastery Hunter because I like it and it's great for challenges. Since I wanted to do it without green gear I put all chances on my side. Since I had already done the campaign on a regular toon. I could go just about anywhere in Dragon Isles. I decided to stay in Ohn'ahran Plains near Forkriver crossing, in a place where there is no quests nor world quests."
Did Xaya have any close calls while leveling this character? Xaya mentioned, "I had three close calls on this run. First one is when I discovered (on a regular toon) that the inn in Forkriver crossing is not a safe place when Fyrakk is roaming around flaming everything, and that you will get killed if it goes above. Second is when another player was fleeing from the Suffusion Camp while pursued by an elite right toward my toon; I immediately flee as far away as I could to avoid aggroing the elite. And the last one was when my computer crashed during a fight; luckily the mob was already almost dead so my pet was able to kill it."
Congratulations once again to Xaya on Xayabingra becoming our 2nd Dragonflight Blood Thirsty Challenge champion, and best of luck with your future challenge adventures.