Congratulations to Xayamagoo for reaching max level, making her the 31st Dragonflight Iron Man Challenge champion. This is Xaya's tenth Dragonflight Iron Man Challenge Champion.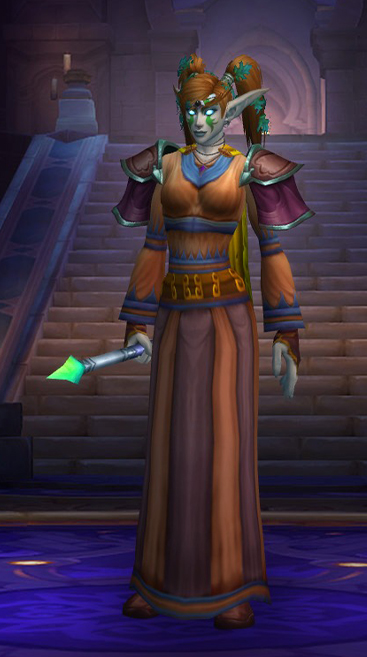 He also has one Working Man, one Green Man, one Blood Thirsty and two Pacifists – all max level Dragonflight Champions. Xayamagoo's journey was 40 days, 14 hrs, 2 min, 17 sec, with a /played of 1 day, 14 hours and 34 minutes. 
Xaya said, "Mage was the last standard class that I did not have a champion for this expansion. I went Frost because I thought it would be easier than Arcane. I used my standard leveling path, with the exception that this toon did not have access to Shadowland World Quests (even at 61). So quests, dailies and chest run up to 61, then DF WQ, SL chests runs, various quests needing no kills or easy ones. I kept the various Dragonracing quests for the last level."
Did Xaya have any close calls while leveling Xayamagoo? "I used Shadow Meld a few time just to be on the safe side, but at one point (against an Elemental in Waking Shore), I got down as low as 10% HP in a few second before I hit SM."
Are you working on any other challengers or do you plan on taking a break for a while? Xaya said, "

I may try a Death Knight or Demon Hunter at some point, but I'll take a break from challenge toons for a little while."
Congratulations once again to Xaya on Xayamagoo becoming our 31st Dragonflight Iron Man champion, and best of luck with your future adventures.