Congratulations to Xayariena for reaching max level and making her the 23rd Dragonflight Iron Man Challenge champion. This is Xaya's seventh Dragonflight Iron Man Challenge Champion. He also has one Working Man, one Green Man and two Pacifists.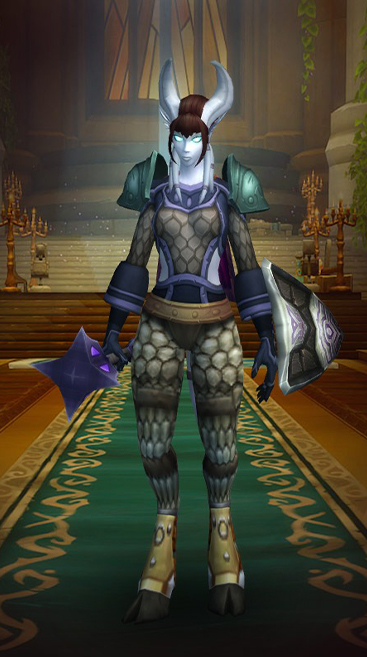 Xayariena's journey was 14 days, 14 hrs, 10 min, 1 sec, with a /played of 1 day, 7 hours and 26 minutes.   
Xaya said, "Still on my quest to get an Iron Man champion of every class. It was Paladin's time. I went Protection; it has great survivability. I got revered with SW to lower flight cost, and as soon as I got flight, I started dailies and chest hunting to have enough gold for fast flight as soon as possible. Once at 60, I got back to my usual path: SL bonus xp world quests and DF world quests, plus quests where I could kill the mobs (including many pacisafe quests)."
Did Xaya have any close calls while leveling this character? Xaya mentioned, "I had to use Bubble Hearth a few times when I aggroed a few too many mobs."
Are you working on any other challengers, or do you plan on taking a break for a while? Xaya said, "I currently have a Level 61 Iron Man Mage, and I plan to start a Priest and a Monk eventually. I also have a Level 67 Bloodthirsty."
Congratulations once again to Xaya on Xayariena becoming our 23rd Dragonflight Iron Man champion, and best of luck with your future challenge adventures.