Congratulations to Xayawindy on becoming our 4th Dragonflight Working Man Challenge Champion! Xayawindy's Working Man journey took 20 days, 23 hours, and 9 minutes, with a /played time of 1 day, 15 hours, and 35 minutes.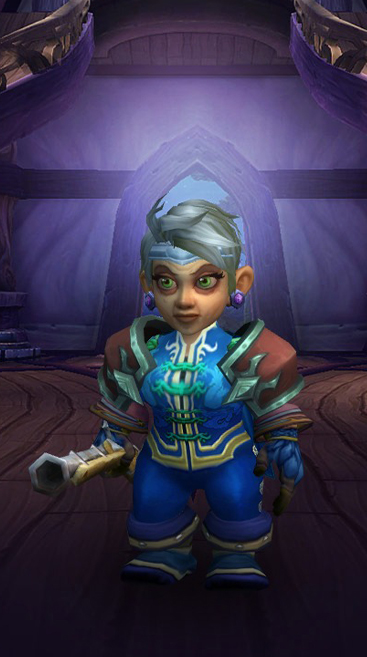 This is Xaya's 1st Working Man Champion, and 7th Challenge Champion overall for Dragonflight. Xaya's other six Champions consist of three Iron Men, two Pacifists, and one Green Man. 
Xaya chose to play the Working Man Challenge because, "I wanted to have at least one champion for each challenge. Finally made a Working Man Champion after several attempts."
Xaya says, "Hunter is my challenge class of choice, picked Gnome because I had not played one in a while. Since a Working Man can have professions and kill stuff, there were many more dailies available, so did a lot more of them, mostly in Pandaria. A few times my pet died a lot faster than I expected, so I had to use Feign Death (sometimes on a flashing red screen)!!"
What's next for Xaya? "I am also working slowly on a Blood Thirsty, and plan to have an Iron Man champion of every class eventually."
Good luck with your other challengers, and congratulations once again Xaya on Xayawindy becoming our 4th Dragonflight Working Man Challenge Champion.