Congratulations to Raff on becoming our 3rd Dragonflight Green Man Challenge Champion! Raff's Green Man journey took 16 days, 13 hrs, 59 min, 18 sec to complete.
This is Ruud's first challenge champion of Dragonflight.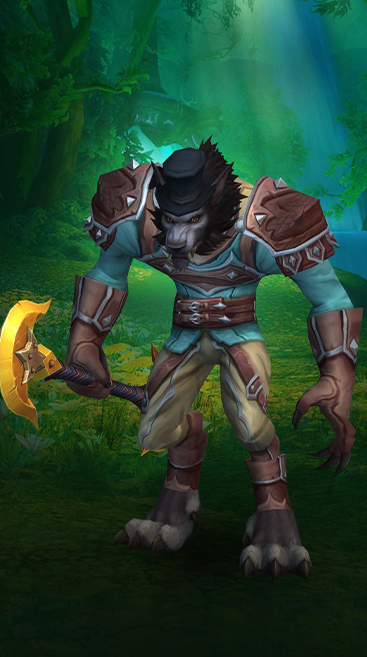 Ruud says of Raff's journey, "First tried a Hunter, Feral Druid and Balance Druid without success. Problem was that I was overwhelmed by mobs in Dragonflight, and these classes have insufficient defense in my opinion against multiple mobs. So this time I tried a tanking class, a Guardian Druid. Because Shadowmeld is not a 'must' for a tank, I chose a Worgen. I know the Worgen start area very well, and in a short time you are Level 17 after finishing the area. Did a few runs killing rares in Loch Modan, and did all the quests in Western Plaguelands, Duskwood (all quests, but leaving Stitches alone), Westfall, Loch Modan, Redridge Mountains (last quest was freeing the guys from the cave), and a few quests in Felwood. That leads to Level 60 without any pain. My health never dropped below 60%.
Dragonflight was a different story. Because I do not have a main or scout (I know, wrong choice) I took most quests I could get. I found the quests from Level 60 – 63 the most difficult. The area is very dense. I mean the mobs are close together. For me, this was the most difficult part of Dragonflight. I lost one Guardian Druid when Wrathion dropped me (probably an error in a quest, Xaya mentioned it also on the forum). But after the Walking Shores, it's getting better.  With a Guardian Druid, you can easily kill multiple packs of mobs, and rares are not a problem. Highly recommended!"
Good luck with your other challengers Ruud, and congratulations once again on Raff becoming our 3rd Dragonflight Green Man Champion!