Congratulations to Xayashta for reaching max level, making her the 30th Dragonflight Iron Man Challenge champion. This is Xaya's nineth Dragonflight Iron Man Challenge Champion. He also has one Blood Thirsty, two Pacifists, one Working Man and one Green Man. Xayashta's journey was 29 days, 19 hrs, 10 min, 53 sec, with a /played of 1 day, 17 hours and 51 minutes.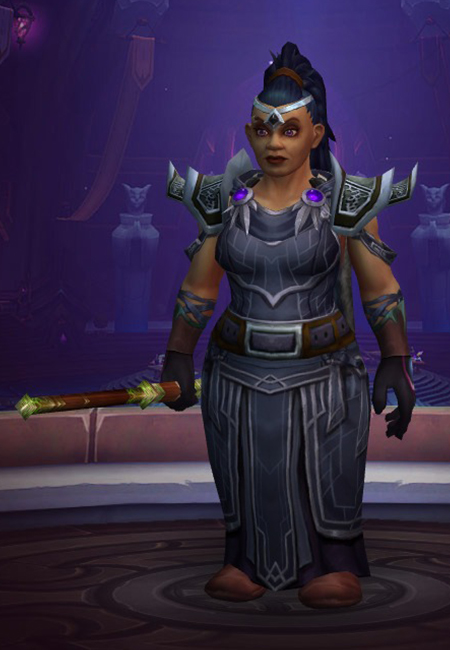 Xaya said, "On the way to get an Iron Man champion of every class, Priest was the next in line. It was a contest toon. I picked Dwarf as a race and Discipline as spec, because I have a regular with that spec. Since it was a contest toon, I tried to maximize xp, so did quests up to 40 to get fast flight, then started chest run along with Pandaria and Argent Tournament dailies. Once in DragonIsles, I did all the quest that I thought were safe enough, and ended the contest at 66 with almost nothing else to do beside world quests. For some reason I did not have access to SL world quests, and in the end I started doing chests runs in BfA (chests there give 900 xp with rest up to 69)."
Did Xaya have any close calls while leveling Xayashta? "I had to run a few times. One that I remember was when doing a WQ right in front of the Ruby Lifepool dungeon entrance. I aggroed a few more mobs than I expected, so ran away inside the dungeon."
Are you working on any other challengers or do you plan on taking a break for a while? Xaya said, "I still have a Mage (66), and with it I hope to have a champion of every class. I have no Demon Hunter and no Death Knight, but not sure if I wanna do those."
Congratulations once again to Xaya on Xayashta becoming our 30th Dragonflight Iron Man champion, and best of luck with your future challenge adventures.